CHILI BOWL 2018
Chili Bowl is Studio Arts Boulder's annual street party.
Chili Bowl celebrates community, the studio arts,
great food, music, drinks, and our neighborhood!
Thank you to all that helped make Chili Bowl 2018 such a wonderful event!
ENORMOUS THANKS TO OUR CHILI BOWL EVENT SPONSORS:
This event would not be possible without their support!
Highlights from Chili Bowl 2018
Awards
Best Overall Chili: Dagabi Tapas Bar
Best Vegetarian Chili: The Corner
People's Choice: Dagabi Tapas Bar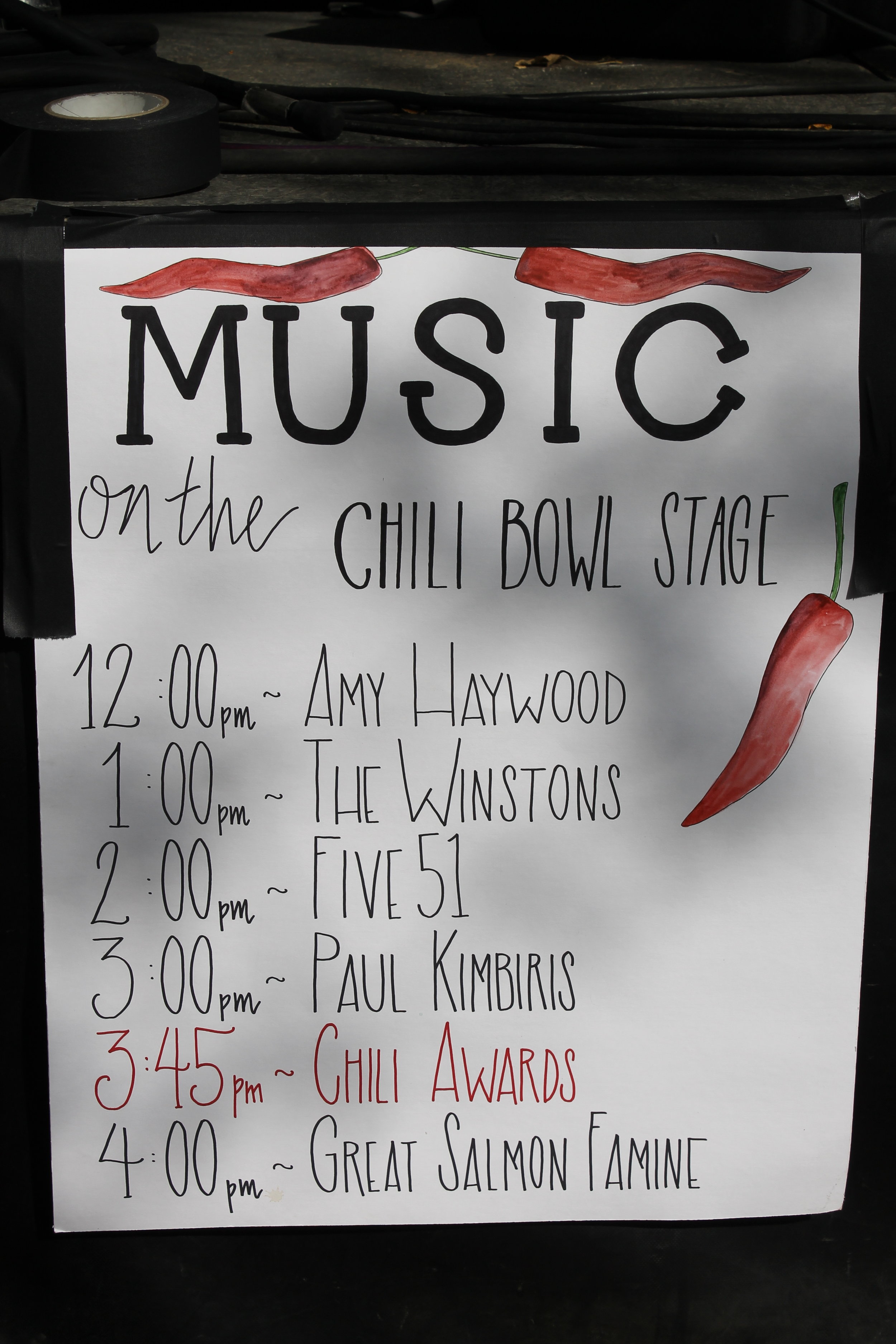 THE 2018 CHILI BOWL LINEUP
THE CHILI COOK-OFF
Each year, restaurants throw down in the annual chili cook-off, competing for the title of Best Chili.
Purchase a souvenir ceramic chili bowl for $20 and get five tastings of chili. Additional samples are $1 each. Taste them all. Then cast your vote to pick who goes home with the title!
2018's participating restaurants included the chefs from Dagabi Tapas Bar, Bramble & Hare, Mateo, Foolish Craig's, The Sink, CYCLHOPS Bike CANtina, The Corner, The Academy, and the reigning chili champion: The West End Tavern
LIVE MUSIC
Get your groove on in front of the Chili Bowl stage as local musicians get down with family friendly music all afternoon.
Our 2018 musicians:
ARTIST DEMONSTRATIONS & ART SALES
Chili Bowl showcases local studio art organizations each year. Watch professional demonstrations, ask questions, and purchase artwork from artists at each of our studio art partner booths.
Print-making demonstrations and print art for sale from Roberta Restaino & Renate Mairie, staff demonstrations from Studio Arts Boulder, and wood art for sale from Jeremy A. Cox.
HANDS-ON ART-MAKING
Kids and adults are invited to get your hands dirty!
2018's activities included: Studio Arts Boulder's hand-building & wheel-throwing stations, art fun from Dairy Arts Center and Open Studios, and woodcarving and print-making with Roberta Restaino and Renate Mairie.
FALL POTTERY SALE
Our largest annual Pottery Sale takes place Saturday & Sunday from 10:00am - 5:00pm.
Stop by to see our amazing selection of handcrafted pottery made by Studio Arts Boulder students, staff, and board members.
oTHER FUN ACTIVITIES
In addition to the art-making activities and dancing, we had face painting, stilt walkers, the ShutterBus VW Photo Booth Bus, the return of POT SMASH, and more!
All proceeds from Chili Bowl benefit Studio Arts Boulder's outreach initiatives. These include our weekly class with Youth Services Initiative, which serves youth living in low-income housing, our Friday Afternoon Class serving adults with mild-traumatic brain injuries, our partnership program with Attention Homes for homeless youth and youth in crisis, our programs with the "I Have a Dream" Foundation for youth at risk of dropping out, and our partnership with the Safehouse Progressive Alliance for Nonviolence serving survivors of domestic abuse. Read more about these programs here: Outreach.